Be More, Want More, Do More
Since 2010, this has been the mantra for 1200+ Midwest minority high school, and alumni college students looking to Grow & Go. The road hasn't been easy for students with Covid-19, limited access to resources, transportation barriers, rising crime, and gun violence, and 23 million families suffering from  job loss over the last year. 
However, the Midwest College Project has held fast to its mission to raise winners and seeks to continue by providing access to career and college planning programing, scholarships for disadvantaged youth, mental health resources, program thrust to support more women and girls, additional staff to meet our rising program demands, companion professional skill training for parents, and a new set of dedicated organizational wheels to ensure MCP students have safe, and consistent passage to meetings, activities, and tours.

Donate $200 or more and receive a free "Grow & Go I Made a Difference" campaign t-shirt.
Make your gift count via corporate matching!
Making a tax-deductible, 501(c)(3), donation today? Thanks so much! Be sure you check to see if your company allows for corporate matching. This type of philanthropy is where companies financially match donations that their employees make to nonprofit organizations like the Midwest West College Project, Inc.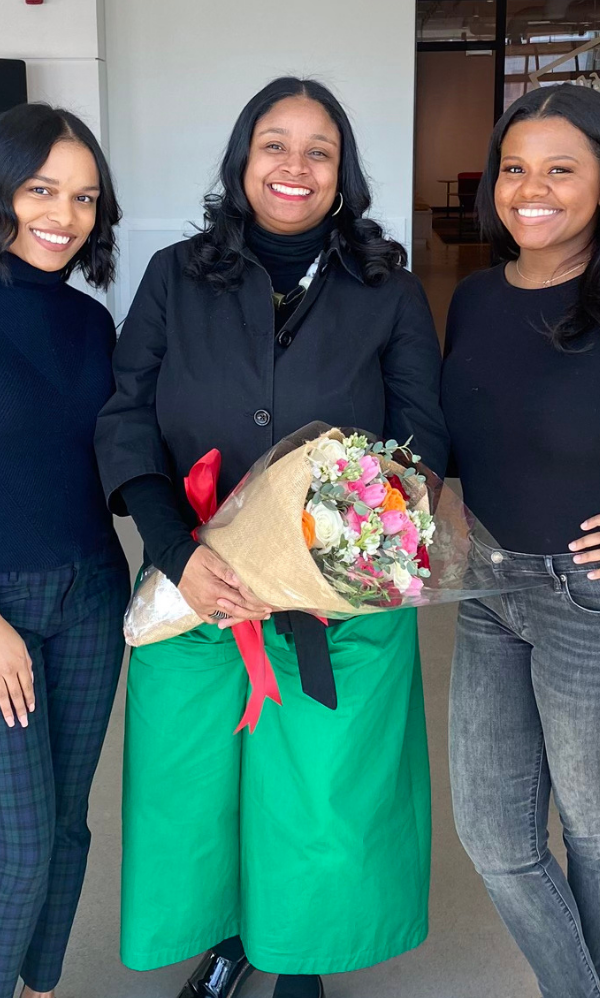 OUR MISSION
We are excited to announce Grow & Go University! Grow & Go University is a national program that creates opportunities and pathways towards successful careers for students in 10th-12th grade....
While working at a variety of the top medical schools in the country helping design their curriculum, founder Jacqueleen Crittle saw an opportunity to enlighten her daughters about the various academic settings and careers available to them while they were only 13 & 14 yrs of age. As word spread of their touring and shadowing experiences, tons of other parents started asking for support. Crittle was appalled by the level of various pain points that parents and young adults were experiencing and saw the disparity in the resources made readily available to minority students in particular. She knew there was a better way to help these individuals stay informed. Since launch in 2010 MCP has grown to support 1200+ students across the state Illinois and tons of others globally via remote access during the pandemic.
Established in Oct 2010, the Midwest College Project, Inc. (MCP) has functioned as a nonprofit dedicated to career and college planning for minority high school students. Over the last decade programming has evolved to be centered around a new mission and focus supported by our own Grow & Go philosophy. Grow & Go is a deep desire to want more, do more, and be more. The ability to navigate life independently and move into future careers will help our students become successful young adults.
After proudly serving 1300+ young adults, we are launching a new phase of programming to make an even greater impact.
We are excited to announce Grow & Go University! Grow & Go University is a national program that creates opportunities and pathways towards successful careers for students in 10th-12th grade.
Our mission is to expand their vision of who they can be while helping shape their professional future. We prepare high school students by providing them with ICF coaches, mentors, internships, specialized training in professional development, communication strategy, resume writing, pitch development, plus LinkedIn personal branding. The combination support and guidance increase their self-esteem and gives them the knowledge and skills they need to propel them to achieve greatness.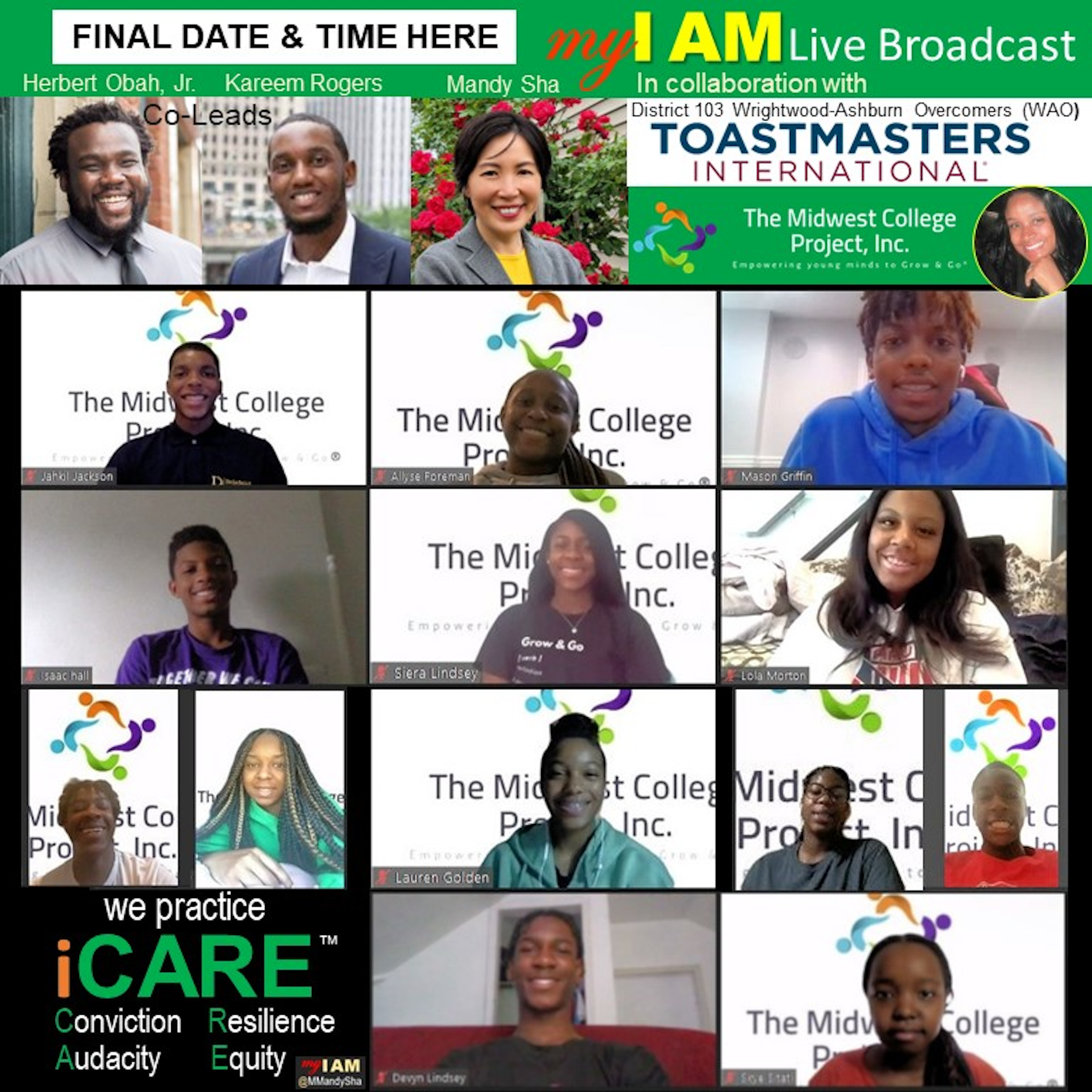 810
LinkedIn Profiles Created


15000
Community Service Hours


Midwest College Project meets the student where they are today and prepares them for the future, not only as a college student but as a successful human being. What's most impressive is that a program that has standardized content somehow flexes to that exact need/needs your child has and applies focus and just enough pressure to help them excel and get prepared for the college experience and life as a young adult. Grow and Go for sure! Please donate so that others can continually benefit from such awesome program.
Patrick Cunningham and Patricia Cunningham
In 2014 our daughter was enrolled as a member into MCP, what began as a simple college tour has become a lifetime of support. Everything from essay writing, LinkedIn branding, public speaking, career mentorship, industry job shadowing, and college touring has been the level of top-notch support that help support her journey into undergrad at U of I. Now in dental school at Meharry the support hasn't ended. She continues to benefit from interview prep, CV development, recommendations and volunteer support...
Anthony, Kim & Payton Richardson
Not so long ago I was facing the need to prepare two children to enter the college application process, when I found the Midwest College Project. The expertise, guidance, support, and sometimes tough love provided by the (president/founder) is what both of my kids needed to learn the process and to submit the strongest college applications possible. She encouraged them, organized college tours, and provided a roadmap for success. Both of my children were accepted into multiple colleges and received scholarships and the benefits to participation still continue today.
Allison Casimere Street
The guidance and expertise from the MCP team is invaluable! Navigating the college application and scholarship process was made simple and less overwhelming by following the MCP guidelines and process. There is no way my college freshman or myself could have made it through this process so seamlessly. Real talk!! Let me just say that I would have paid far more than the current fee for their services!! If the students and parents follow your process, the sky is the limit to Grow & Go!
Chanay Mackey
The Midwest College Project was an extremely instrumental part of my success in getting to Cornell University. MCP supplied my peers and me with skills on essay writing, resumes, interviewing, public speaking, touring etc. that I truly believe made the difference in my application process along with continued support as I navigate college.
Jennifer Martin - Senior Cornell University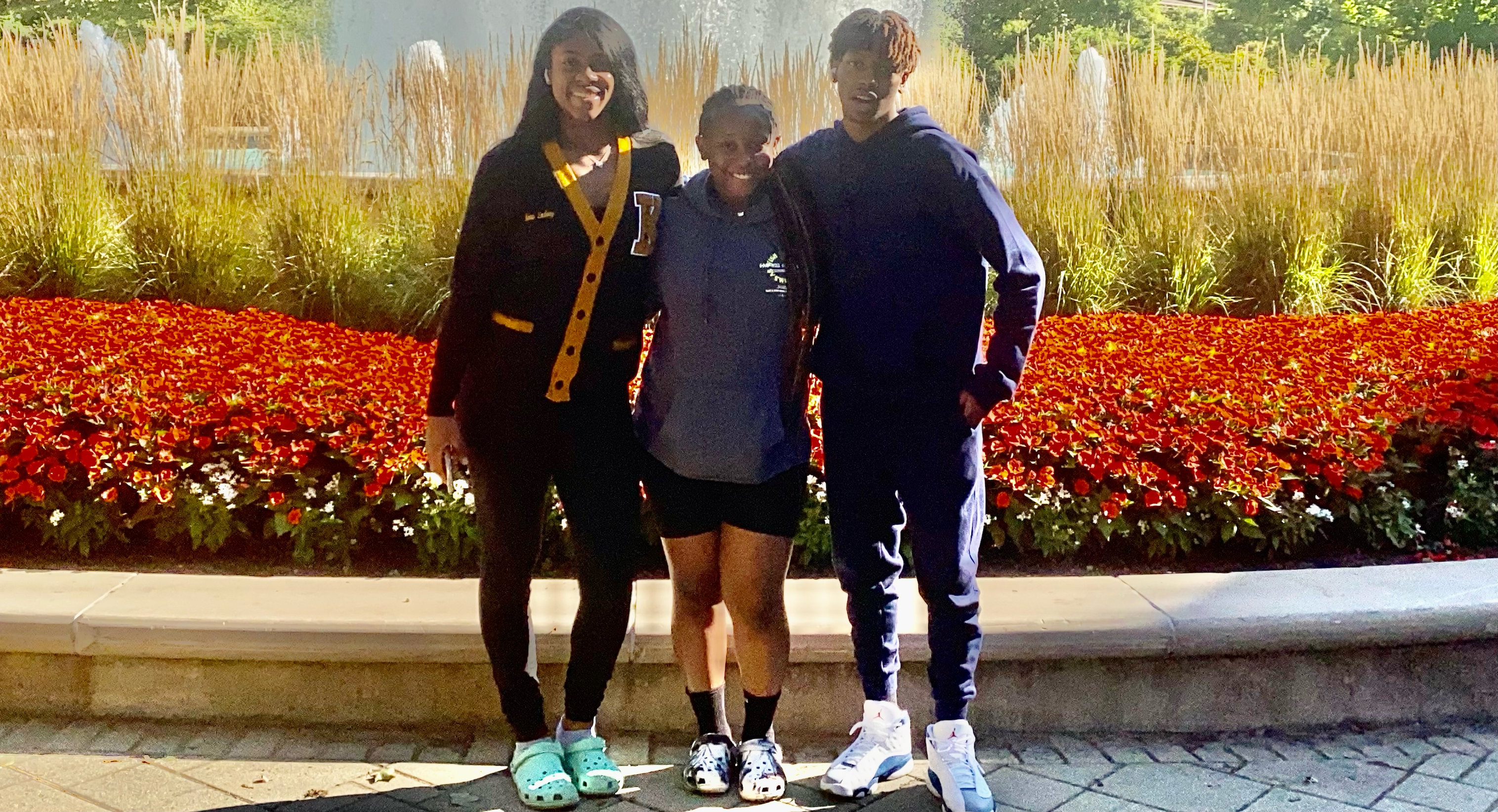 The Road to Raising A Winner via The Grow & Go Theory
I love MCP! The Grow & Go Theory is motivating and captivating. It's an experience you don't want to miss. It's a journey of sparkle and shine that puts a smile on everyone's face. It's a commitment of dedication; your word is your bond. Over the last 6 years, I have had the pleasure of witnessing my two sons actively participate in MCP's Grow & Go. From Volunteering, Networking and Internship Opportunities as well as Fundraisers, College Tours, Toastmasters and ACT Preparation Courses, etc. just to name a few. It enhances the way to go; your self-management and communication skills. Grow & Go isn't just a theory for MCP families, it's a life style. Help us continually help other students to Grow & Go.
-Jebba White
Donate To Midwest College Project